CCR wins São Paulo's 'jewel in the crown' train lines concession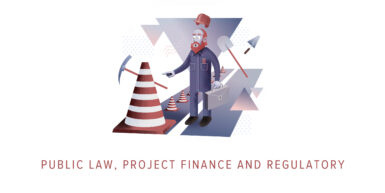 Brazilian infrastructure company CCR won the concession on Tuesday to operate São Paulo state's commuter  train lines No. 8 and No. 9 beating three other contenders even as the urban transport egment is being battered by the pandemic.
A consortium led by CCR offered a fee of 980mn reais (US$176mn) for the concession, well above the minimum 303mn reais set by the state government.
The other consortiums offered 788mn reais, 519mn reais and 400mn reais.
"These lines are the jewel in the crown in terms of rail mobility. They mean important integration with rail networks and a huge flow of passengers that will be fed and feed the subway lines," Paulo Dantas, a lawyer specialized in infrastructure and project finance at law firm Castro Barros Advogados, told BNamericas.
The concession is expected to trigger investments of 3.2bn reais over the 30-year contract.
The 41.6 km line No. 8 (diamond) has 22 stations, crosses six municipalities in São Paulo metropolitan region and is served by a fleet of 36 trains. It is used by around 500,000 passengers a day.
The 32.5 km line No. 9 (emerald) has 18 stations and a fleet of 36 trains, and transports 600,000 passengers a day.
The auction took place as passenger numbers on Brazil's rail and metro networks have dropped 50% during the pandemic, leading to a deficit of 8bn reais, according to transport association ANPTrilhos.
São Paulo state metropolitan rail company CPTM posted a net loss of 964nmn reais last year, compared with a loss of 237mn reais in 2019. Net revenue dropped 21.5% to 2.13bn reais in 2020.
CCR'S PLANS
Earlier this month, CCR was the biggest winner in Brazil's latest airport auction held by the federal government, winning 15 terminals in two blocks for 218bn reais.
With the intense competition for the train lines, São Paulo state said it will continuity with its concession plans.
"Later this year there will be auctions for concessions for regional airports and highways, so I take the opportunity to invite ali the participants in today's event to the upcoming auctions," vice governor Rodrigo Garcia said after the auction.
https://www.bnamericas.com/en/news/ccr-wins-sao-paulos-jewel-in-the-crown-train-lines-concession