ANTAQ approves regulatory change that allows E&P companies that are not EBNs to charter OSVs in Brazil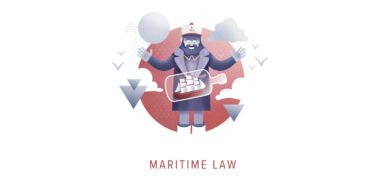 At the 498th Ordinary Meeting, held on 8 April 2021, ANTAQ's Board of Directors approved important changes to the Normative Resolution 01/2015-ANTAQ and Resolution 1,811-ANTAQ to expressly allow oil exploration and production (E&P) companies that are not qualified as Brazilian Shipping Companies (EBNs) to directly time charter maritime support vessels (OSVs) from EBNs.
Such an important change was highly expected by the market and aims at reducing bureaucracy and the tax burden incurred by E&P companies when employing OSVs, bringing Brazil closer to the contractual model widely used in the global oil sector.
At the meeting, Reporting Director Eduardo Nery, whose opinion was unanimously followed by the other directors, held that EBNs may charter its Brazilian vessels and sub-charter foreign vessels bareboat chartered by the EBNs, provided that the charterer (E&P company) does not use the vessel to provide navigation services to third parties or sub-charter it. In addition to that, the EBNs shall be in charge of nautical management and the registration of the charter party in ANTAQ's system (Sistema de Afretamento da Navegação Marítima – SAMA).
The decision and the respective normative changes are still pending publication in the Federal Official Gazette.
Castro Barros' maritime law department is available for further guidance and clarification on the subject through olympio.carvalho@castrobarros.com.br, camilla.werneck@castrobarros.com.br
and ana.rizzo@castrobarros.com.br