The Maritime Labour Convention (MLC) is enacted in Brazil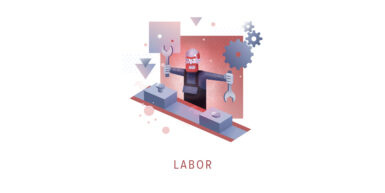 Decree no. 10,671, published on April 9, enacted in Brazil the Maritime Labour Convention (the MLC) adopted by the International Labour Conference of the International Labour Organization (ILO) at a maritime session in February 2006 in Geneva, Switzerland (the MLC), and amendments approved in the 103rd section of the International Labour Conference.
The MLC will come into force in Brazil on May 7, 2021, when the country will join almost other 100 nations that hold more than 90% of the tonnage transported worldwide on the application of this global legal instrument of the international regulatory regime for quality shipping.
The basic purposes of the MLC are to guarantee comprehensive worldwide protection of the rights of seafarers and to create a level playing field for countries and shipowners committed to providing decent working and living conditions for seafarers, protecting them from unfair competition on the part of substandard ships. It applies to all seafarers and to all ships, whether publicly or privately owned, ordinarily engaged in commercial activities, except for ships engaged in fishing or in similar pursuits and ships of traditional build such as dhows and junks.
Having ratified the MLC, Brazil is required to amend its legislation to assure that it respects fundamental principles and rights at work: freedom of association and the effective recognition of the right to collective bargaining, the elimination of all forms of forced or compulsory labour, the effective abolition of child labour, and the elimination of discrimination in respect of employment and occupation.
According to the MLC, Brazil shall, among other things:
implement and enforce laws or regulations or other measures that it has adopted to fulfil its commitments under the MLC with respect to ships and seafarers under its jurisdiction;
effectively exercise its jurisdiction and control over ships that fly its flag by establishing a system for ensuring compliance with the requirements of the MLC, including regular inspections, reporting, monitoring and legal proceedings under the applicable laws;
ensure that ships that fly its flag carry a maritime labour certificate and a declaration of maritime labour compliance as required by the MLC;
effectively exercise its jurisdiction and control over seafarer recruitment and placement services, if these are established in its territory;
prohibit violations of the requirements of MLC and, in accordance with international law, establish sanctions or require the adoption of corrective measures under its laws which are adequate to discourage such violations;
implement its responsibilities under MLC in such a way as to ensure that the ships that fly the flag of any State that has not ratified this Convention do not receive more favourable treatment than the ships that fly the flag of any State that has ratified, further to the possibility of inspecting foreign-flagged ships to which this Convention applies, in accordance with international law, when the ship is in one of the Brazilian ports, to determine whether the ship is in compliance with the requirements of the MLC;
The Regulations, Standards and Guidelines of the MLC are integrated and organized into general areas of concern under five titles:
Minimum requirements for seafarers to work on a ship: minimum age, medical certificate, training and qualifications and recruitment & placement;
Conditions of employment: seafarers' employment agreements, wages, hour of work and hours of rest, entitlement to leave, repatriation, seafarer compensation for the ship's loss or foundering, manning levels, career and skill development and opportunities for seafarers' employment;
Accommodation, recreational facilities, food and catering;
Health protection, medical care, welfare and social security protection: medical care on board ship and ashore, shipowners' liability, health and safety protection and accident prevention, access to shore-based welfare facilities and social security; and
Compliance and enforcement.
The Labor and the Maritime departments of Castro Barros at your disposal. For further information, please contact Valéria Wessel S. R. de Paula (valeria.souza@castrobarros.com.br) and Olympio Carvalho (olympio.carvalho@castrobarros.com.br).